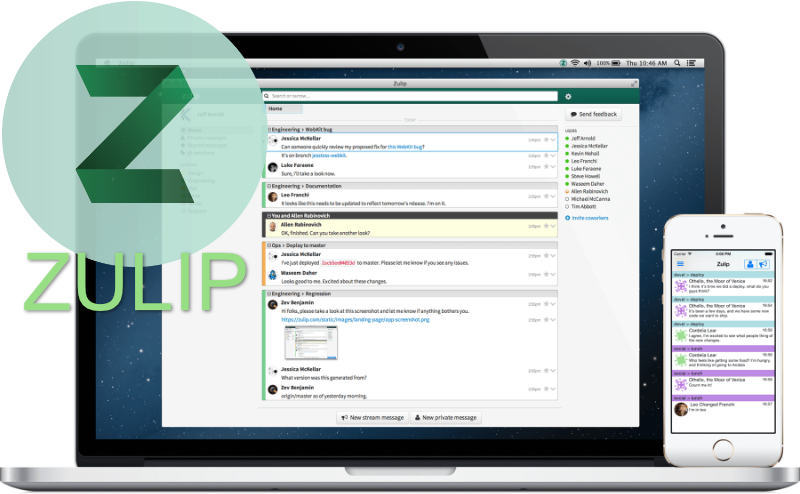 Zulip is a free, open source group chat application that combines the immediacy of real-time chat with the productivity benefits of threaded conversations.
Zulip combines the immediacy of Slack with an email threading model. This characteristic set it apart from all other group chat applications.
Instead of rooms or channels, Zulip is built around topics. This allows you to have multiple conversations at the same time without the conversations interfering with each another. It also allows you to reference conversations without clutter. Also, its threaded model helps people working in different time zones communicate effectively.
Zulip allows for hundreds of integrations with other services like Jira, Trac, Nagios, Github, Jenkins, and more.
Zulip is cross platform, available for use on Linux, Mac OS X, Windows, Android, iPhone, iPad, Android tablet, BSD, and self-hosted.
Proprietary applications it could replace:

 Learn more and download Zulip here!