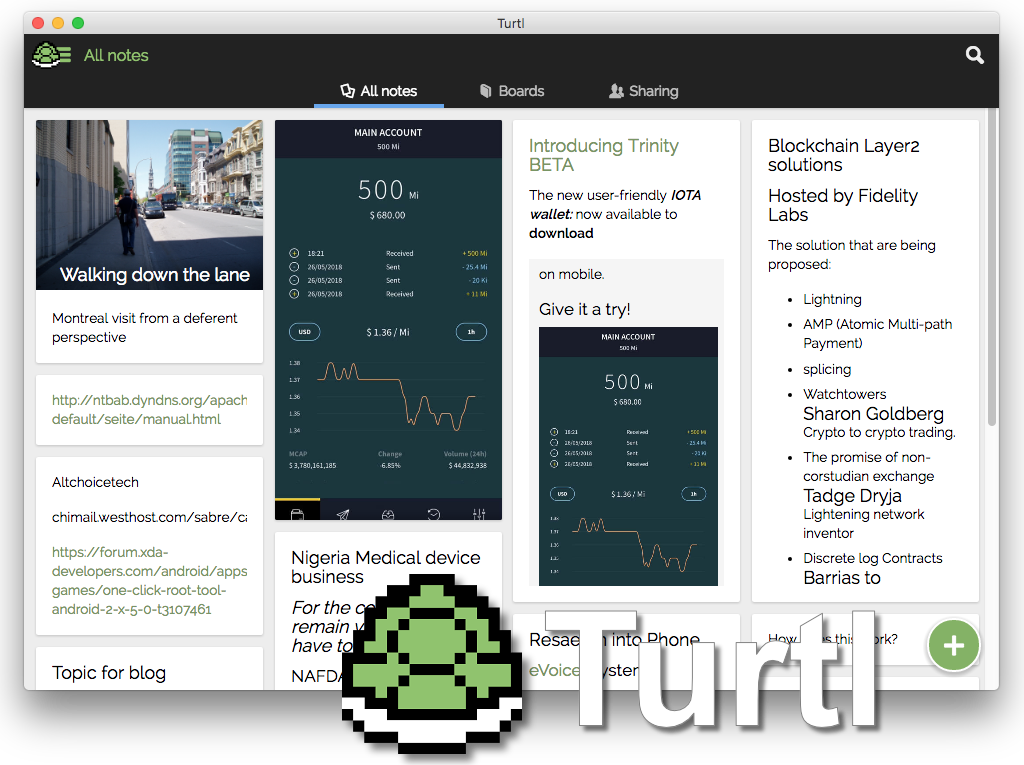 Turtl is an open source note taking app, which does more than just note taking. Turtl lets you take notes, bookmark websites, and store documents. Its easy tagging and filtering ability makes it ideal for organization and joint research on projects.
At the initial signup, Turtl takes your password and with it create a cryptographic key. It uses this key to encrypt your data before storing it
Turtl incorporates the best cryptographic practices with a beautiful interface that makes you forget you're using an encrypted app. Best of all, it was built from the ground up to allow you to share with others, so you can collaborate together securely.
Turtl is cross platform, available for use on Linux, Mac OS X, Windows, Android, iPhone, iPad, Android tablet, or self-host.
Proprietary applications it could replace:
Evernote
Microsoft OneNote
Google Keep

 Learn more and download Turtl here!