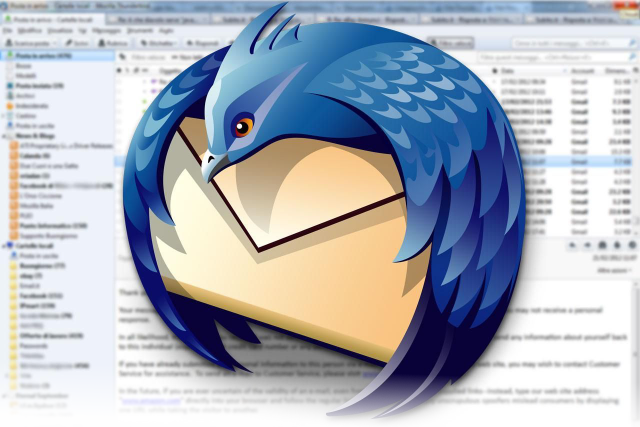 Thunderbird is a free, open source, cross-platform e-mail, news and instant messaging client. Thunderbird lets you manage multiple POP and IMAP (as well as select OAuth 2) email accounts, and it also reads RSS feeds. It also features excellent mail-filter capabilities and management.
Chat functionality is built in, so you can enjoy real-time conversation with your contacts, right from your favorite messaging application, with multiple supported networks.
In addition, Thunderbird makes it easy to search through both past conversations and received emails.
Thunderbird supports Windows, Linux, OS X, BSD, Haiku and Portableapps.com.
Proprietary applications it could replace:
Microsoft Office Outlook
Apple Mail

 Learn more and download Thunderbird here!