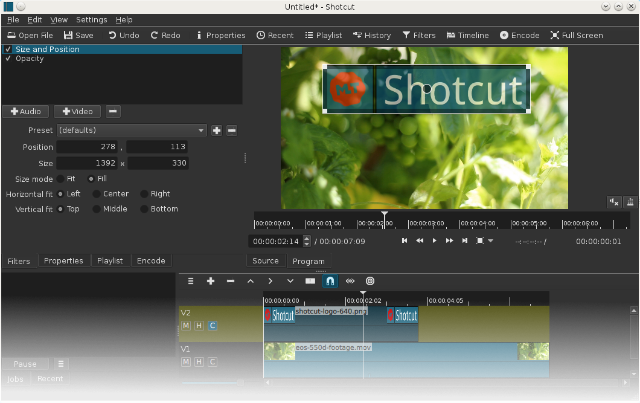 Shotcut is a free, open source, cross-platform, non-linear video editor that makes movie making and editing straightforward. It works with a variety of formats and with resolutions of up to 4K. The platform-agnostic Shotcut appeals to prosumer and enthusiast filmmakers with its broad format support and abundant audio and video effects and editing features.
Shotcut provides a multi-format timeline that lets you mix source videos of varying resolutions and frame rates. It can also be used to capture audio and video via your computer's webcam.
The program uses the popular FFmpeg to import source files, which means there's no need to worry about format support: Shotcut will open just about every video variant that's ever existed, and it can export to what whatever video format you need as well.
Shotcut supports Windows, Linux and OS X.
Proprietary applications it could replace:
Adobe Premiere Pro
MAGIX Vegas Pro
Final Cut Pro X

 Learn more and download Shotcut here!