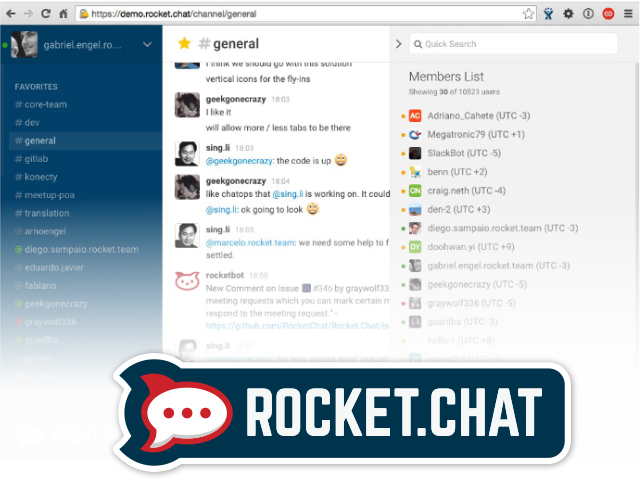 Rock.Chat is an open source, free-to-deploy Slack alternative for team collaborations and communications.
Rocket.Chat is a great solution for communities and companies wanting to privately host their own chat service or for developers looking to build and evolve their own chat/collaboration platforms. It has the following tools and functionalities: documents sharing, voice messages and video and audio conferencing.
Rocket.Chat features an online demo, and you can check out its source code on GitHub as well. Rocket.Chat is available under an MIT license.
Rocket.Chat runs on Linux, Mac OS X, Windows, Android, iPhone, Coudron and can be self-hosted.
Proprietary applications it could replace:

 Learn more and download Rocket.Chat here!