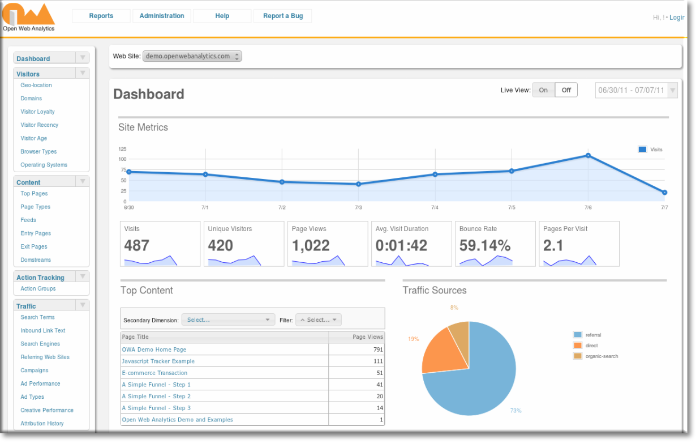 Open Web Analytics (OWA) is a piece of open source web analytics software that you can use to track and analyze how people use your websites and applications.
The Open Web Analytics (OWA) framework provides a generic set of PHP and HTTP APIs that application developers can use to integrate web analytics into any application. OWA also has built-in support for popular web applications such as WordPress and MediaWiki.
OWA is self-hosted and runs under Linux, UNIX and most Windows operating systems.
Proprietary applications it could replace:
Google Analytics
Whatagraph
Clicky

 Learn more and download OWA here!