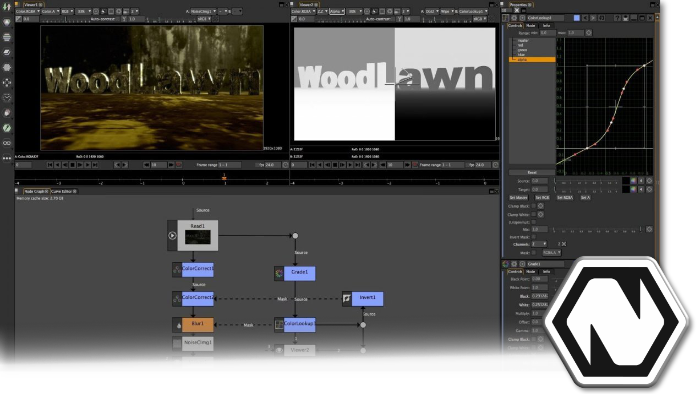 Natron is an open source, cross platform nodal compositing application. It is built around industry-standard open source technology such as OpenFX, OpenEXR, OpenColorIO and OpenImageIO.
If you are in the business of creating high-quality digital image compositions, Natron offers robust and efficient tools to get the job done fast and with high quality results.  Its feature-set includes real-time playback/RAM cache, multi-threaded rendering, 2D tracking, rotoscoping, grading and much more.
Natron is available for Windows, Mac OS X and Linux operating systems.
Proprietary applications it could replace:
Adobe Premiere
NUKE
Blackmagic Design Fusion

 Learn more and download Natron here!