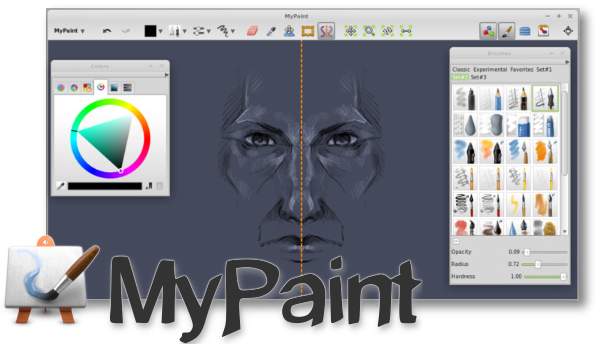 MyPaint is a fast painting program with an emphasis on full-screen use. It's an Open Source painting application that is a nimble, distraction-free, and easy tool for digital painters. It supports graphics tablets made by Wacom and many similar devices.
The MyPaint brush engine is versatile and configurable, and it provides useful, productive tools. It has simplicity, yet it gives you all the tools you need to create great artwork.
MyPaint is multi-platform; Windows, Mac and Linux.
Proprietary applications it could replace:
PaintTool SAI
Adobe Photoshop Elements
Clip Studio Paint

 Learn more and download MyPaint here