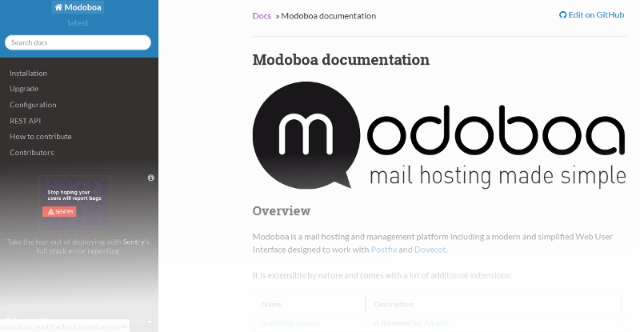 Modoboa is an open source mail hosting and management platform with a simplified web user interface. It has an administration panel, a frontend for Amavis, and a webmail option.
Modoboa is built to be modular. Only turn on the features you need, building a customized email server environment. The modern UI makes it easy for mail administrator to manage domains, mailboxes, aliases, and more.
Modoboa can be self-hosted as well as installed on Linux.
Proprietary applications it could replace:
Microsoft Exchange Server
MDaemon Messaging Server
Axigen

 Learn more and download Modoboa here!