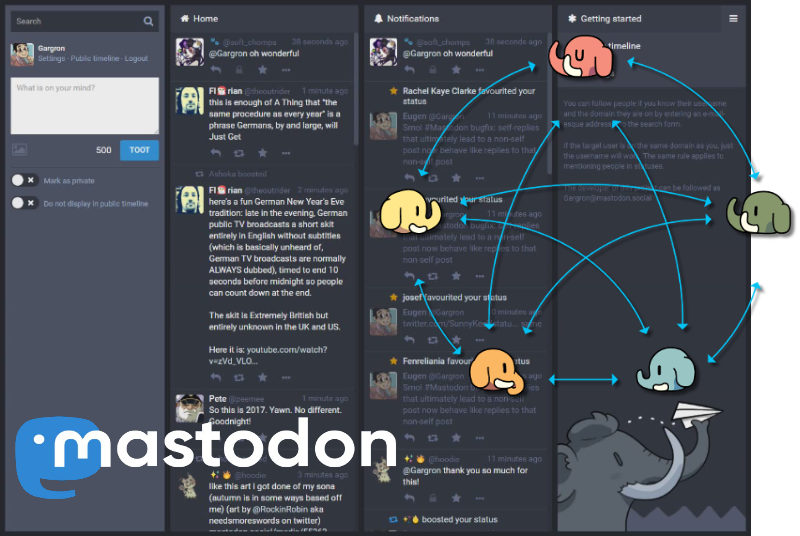 Mastodon is a decentralized, open source micro-blogging social network. It is similar to twitter but without a central control system like twitter.
The Mastodon platform allows you to post messages within a 500-character limit. Your messages are called toots, and you're provided with tools to control who sees your posts. This empowers you to share your ideas, unabridged. All posts are in chronological order, not "optimized" to push ads into your timeline.
Since Mastodon is decentralized, each group occurs as an instance, and all instances are independently owned, operated, and moderated. There is no monopoly by a single commercial company, no ads, and no tracking.
With apps for iOS, Android, and every other platform imaginable, Mastodon is always at your fingertips.
Proprietary applications it could replace:

 Learn more and download Mastodon here!