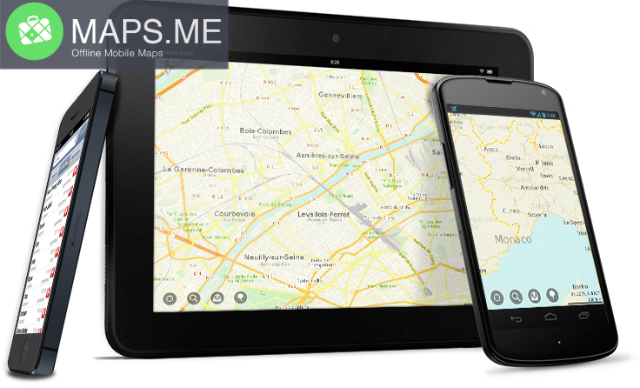 MAPS.ME (formerly known as MapsWithMe) is a free, open source mobile app for iOS, Android and BlackBerry that provides offline maps of 345 countries and islands based on OpenStreetMap data.
Unlike Google Maps, say, MAPS.ME still works when you are completely offline. No Internet connection is required. This is useful in many situations, such as saving money on roaming charges when traveling abroad
MAPS.ME runs on Android, iPhone, Android Tablet, iPad, Blackberry 10 and Kindle Fire.
Proprietary applications it could replace:
Google Maps
Apple Maps
Bing Maps