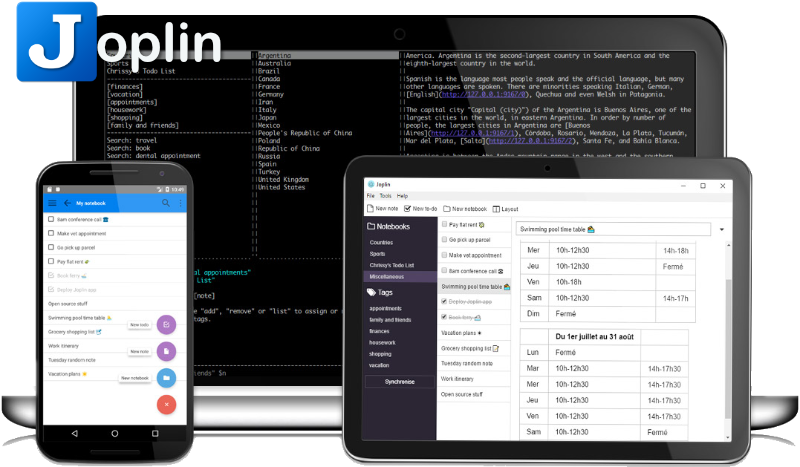 Joplin is a free, open source note taking and to-do listing application. According to the developers, Joplin was specifically designed as a replacement for Evernote (which is a proprietary note-taking app). Therefore, Joplin is capable of importing complete Evernote notebooks, as well as notes, tags, resources (attached files), and note metadata (such as author or geolocation) via ENEX files.
Joplin is cross platform and can sync your data across multiple platforms and devises, including Linux, Mac OS X, Windows, Android, iPhone, iPad, and Android tablet.
Proprietary applications it could replace:
Evernote
Microsoft OneNote
Google Keep

 Learn more and download Joplin here!