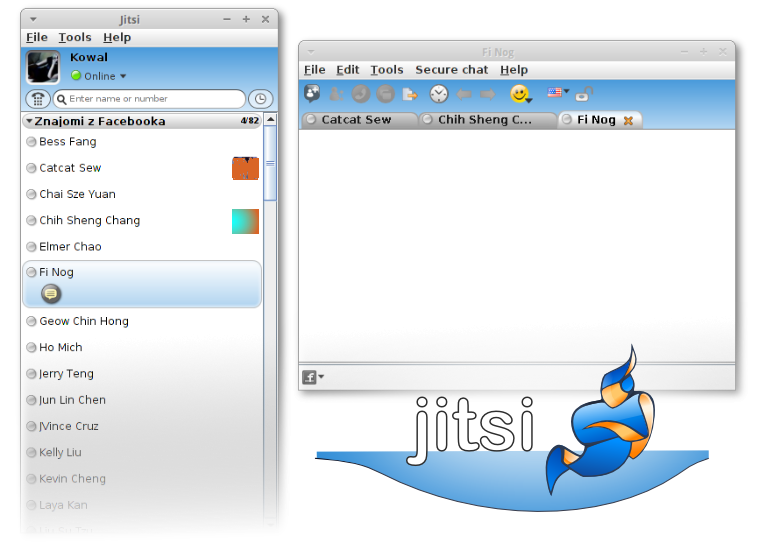 Jitsi, which is written mostly in Java, is a free and open source communication platform that provides secure video conferencing and allows SIP-based voice calls on Windows, Mac, and Linux computers, as well as Android and iOS mobile devices.
Jitsi supports several popular instant messaging and telephony protocols, including open recognized encryption protocols for chat (OTR) and voice/video/streaming and voice/video conferencing (SIP/RTP/SRTP/ZRTP), as well as built-in IPv6, NAT traversal and DNSSEC. By supporting all these protocols and services, Jitsi can be used to consolidate all your messaging requirements under one platform.
What separates Jitsi from others like it is the inclusion of enterprise VoIP features such as attended and blind call transfer, call recording, call encryption, conferencing and video calls. It also does file transfer and desktop sharing.
Proprietary applications it could replace:
Skype
ZoiPer
3CX Phone System

 Learn more and download Jitsi here!