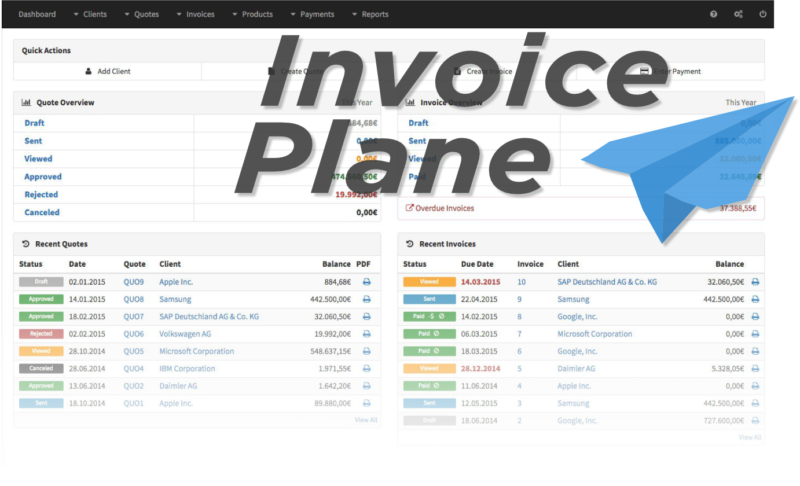 InvoicePlane is a self-hosted open source application for managing your quotes, invoices, payments and clients.
InvoicePlane was developed to manage complete billing circle: from quotes over invoices to payments. It also provides CRM-like clients management, basic project and task management.
Built to be very customizable, making sure it fits the user needs. One-Click online payments that let your client pay their invoice by using 1 of  up to 25 different online payment systems like PayPal, Stripe, Mollie for fiat currency, or even crypto currency like Bitcoin via Coinbase.
InvoicePlane is web based, hence self-host which means you could install it on your private internal server, which protects you from uploading private data to an unknown cloud service provider. Giving you full security control of your client information.
Proprietary applications it could replace:
Intuit QuickBooks
BILLmanager
FreshBooks

 Learn more and download InvoicePlane here!