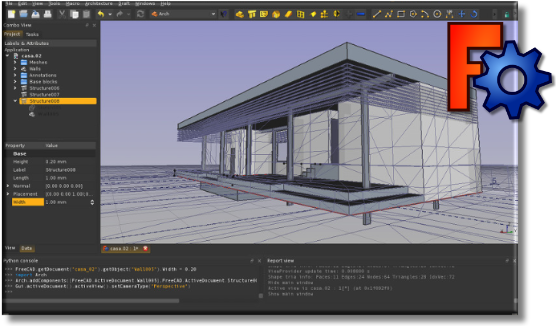 FreeCAD is parametric, 3D modeling software that's being developed and distributed under an Open Source license. It is made primarily to design real-life objects of any size. Parametric modeling allows you to easily modify your design by going back into your model history and changing its parameters.
FreeCAD is aimed directly at mechanical engineering and product designers, but it also fits in a wider range of uses around engineering—such as architecture or other specialties.
FreeCAD is a multi-platform application running on Windows, Mac, and Linux. It reads and writes open-file formats such as STEP, IGES, STL, SVG, DXF, OBJ, IFC, DAE, and many others.
Proprietary applications it could replace:
Autodesk AutoCAD
SolidWorks
ArchiCAD
Solid Edge

 Learn more and download FreeCAD here