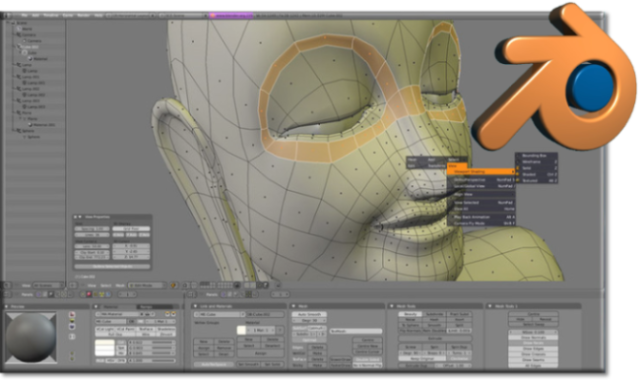 Blender is an Open Source 3D creation suite. It supports the entirety of the 3D pipeline—modeling, rigging, animation, simulation, rendering, compositing and motion tracking, even video editing and game creation.
With Blender, you can create professional-grade animations and 3D models through a well laid out interface equipped with a variety of tools. Blender does a good job of packing a lot of features into a streamlined interface.
Blender runs on these platforms: Linux, Windows, MAC OS X, BSD, Haiku, AmigaOS, and MorphOS.
Proprietary applications it could replace:
Autodesk Maya
Autodesk 3ds Max
LightWave 3D
Cinema 4D

 Learn more and download Blender here