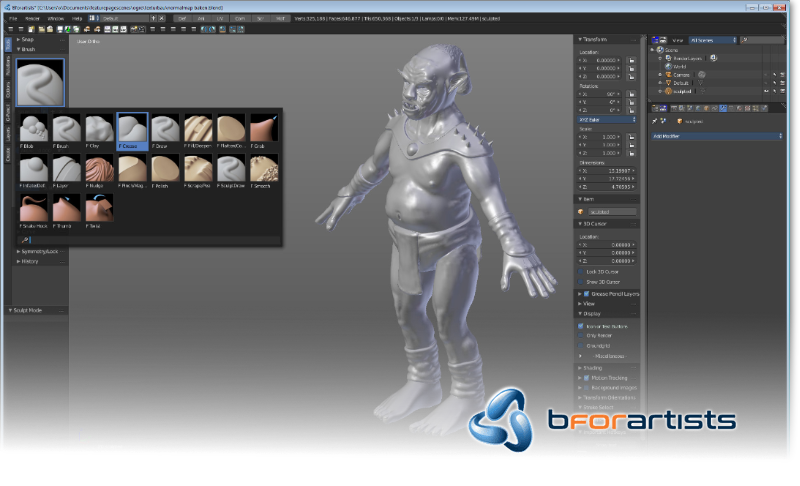 Bforartists is a fork of the popular open source 3D software Blender. The name "Bforartists" stands for "Be For Artists."  Like Blender, it is a complete 3D suite for the creation of 3D content and modeling. It is also open source, with a license under GPL v3
The primary goal of the Bforartists fork is to deliver a better graphical UI and better usability, in order to lower the learning bar for non-programing users. This means a complete switch in the usage philosophy, with special focus on a user friendly and intuitive graphical UI.
Proprietary applications it could replace:
Autodesk Maya
Autodesk 3ds Max
LightWave 3D
Cinema 4D

 Learn more and download Bforartists here!