Introduction
---
This monthly newsletter focuses on the various open source projects going on in the world, calling attention to a different open source project each month. Our objective at Alt Choice Tech Advisers is to increase exposure to these open source projects in the business community. We hope these resources will be of great benefit to both your individual business and the community as a whole.
---
This Month's Open Source Project:
OpenMRS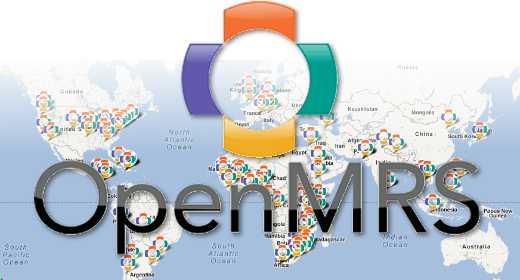 In a world where record keeping is absolutely necessary for the tracking of progress and continued improvement of any business or life process, it might come as a surprise to some that the verdict is yet to be finalized on how best to keep medical records of patients.Though there are multiple competing medical record management platforms out there, most of these platforms are proprietary, expensive, and incapable of sharing data with one another. There are two problems with this: one, not every medical facility is equally wealthy, and two, the industry lacks a standard for sharing this data. These two problems, among others, is what OpenMRS project sets out to address.
The project was started in 2004 as an open source medical record system platform with focus on poor developing countries around the world. Doctors Burke Mamlin and Paul Biondich visited Kenya to consult on the management of data gathered for tracking HIV in the country. It became clear that the available system at the time was not up to the task, so they started the project. A community quickly formed around the initiative and resulted in the open source OpenMRS (Open Medical Record System) project. The OpenMRS platform provides a foundation on which to build an effective system to meet the urgent needs of public health officials as well as the daunting demands of treating and managing large numbers of infected patients in an economically disadvantaged region of the world.
Objective
OpenMRS seeks to improve healthcare delivery in resource-constrained environments by coordinating a global community that creates a robust, scalable, user-driven, open source medical record system platform.
Goals
The project's goal is to cultivate a worldwide community network of volunteers from many different backgrounds (including technology, health care, and international development) and then together work to build the world's largest and most flexible technology platform to support the delivery of healthcare in some of the most challenging environments on earth.
Solution
The solution is to build an open source electronic medical record platform, leveraging a collaborative communal effort powered by individuals and organizations with a wide variety of user experiences. This collaborative community reduces barriers so people can innovate and build on the OpenMRS platform in ways that are sensitive to a specific environment. By allowing the efficient gathering of information from regional clinics in the developing world, OpenMRS has been used to react rapidly to epidemics in hard to reach regions.
Learn more about this Open Source project.
For a list of other Open Source projects, visit our Useful Resources page.

 Please forward this newsletter to others you think would like to subscribe!